How to choose the perfect wedding venue?
Posted by Anisha Das at 16 Feb, 2019. Last Updated: 19 Feb, 2019
While there are at least 1000 things to do before the wedding day but finding a perfect venue for your dream wedding is absolutely imperative. We totally understand that finding a venue that sets the tone of your wedding can be overwhelming and that's why we are here to ease the process with some tips at your disposal.
The first and foremost step is to figure out how many guests would be there to accommodate. Deciding your budget at this step would definitely come handy. Based on this, you would be able to shortlist prospective small or medium or large venues that are affordable or luxury ones.
Have a vision of what type of wedding you want to have. When would you want to have the wedding and what would be the weather like then? Would it be an outdoor or indoor wedding? Whether it would be an intimate wedding? What should be the location? What would be the wedding decor theme that suits your taste? After getting answers to all these questions, you can start googling and taking on-site tours of different wedding venues. Also, visit their websites and social media pages to check out real wedding photos.
If you decide to settle for an affordable option with not so quality space, then remember, you'll have to eventually spend more on décor to spruce it up. So, go with an option where you would need little décor and which fits impeccably into your budget.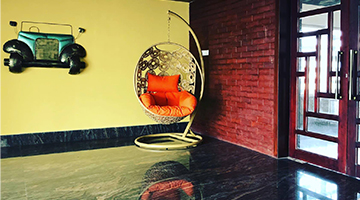 Now, what are the things you should ask the vendor before booking the venue?
Having received answers to all these queries can help you zero in on your wedding venue. Finally, one free piece of advice, since dates can book up really quickly at popular venues, start your research of finding the perfect venue at least 8-10 months in advance of your wedding.